You're stoked. You've found the perfect gift. How do you make the presentation of the gift fit the work and thought you put in?  
If you want to know why gift presentation matters, check out our blog on that topic! https://becauseminded.com/does-present-pre…on-really-matter/   
If you need some ways to add some "extra" to your friend, family or client gift presentation, here are a few ideas: 
1.Theme the wrapping paper with the gift. I once got a client a Dallas Cowboy's jersey (I mean – it is America's team, lol). I wrapped the gift with blue paper and silver ribbon/bow. While not every gift lends itself to that kind of color coordination, take the opportunity when it's there!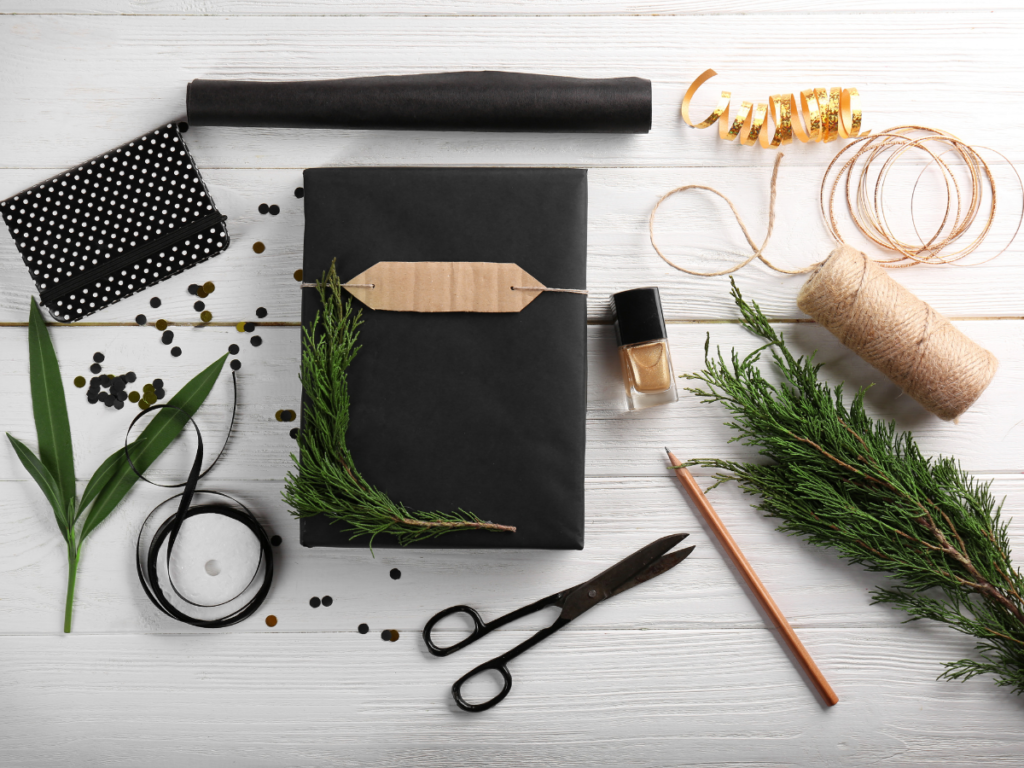 2. Add something 3-D to the wrapping. I often use Christmas ornaments during the holidays. These are a very easy way to step up your wrapping, even if you're really not that creative. For non-holiday gifts, this may be a decorative flower, a keychain or even a small trinket of some sort. If it's a client gift, you may add a branded business gift to the wrapping – if you have something that makes sense like a nice keychain for a realtor or a bottle opener if you're a winemaker. 
 3. Add something to delight their nostrils! A stick of cinnamon, vanilla bean, or sprig of rosemary are great ways to get more senses involved in the gift-opening experience! If you are shipping your gift, the smell will fill the shipping box, creating a lovely sensation when they open the box!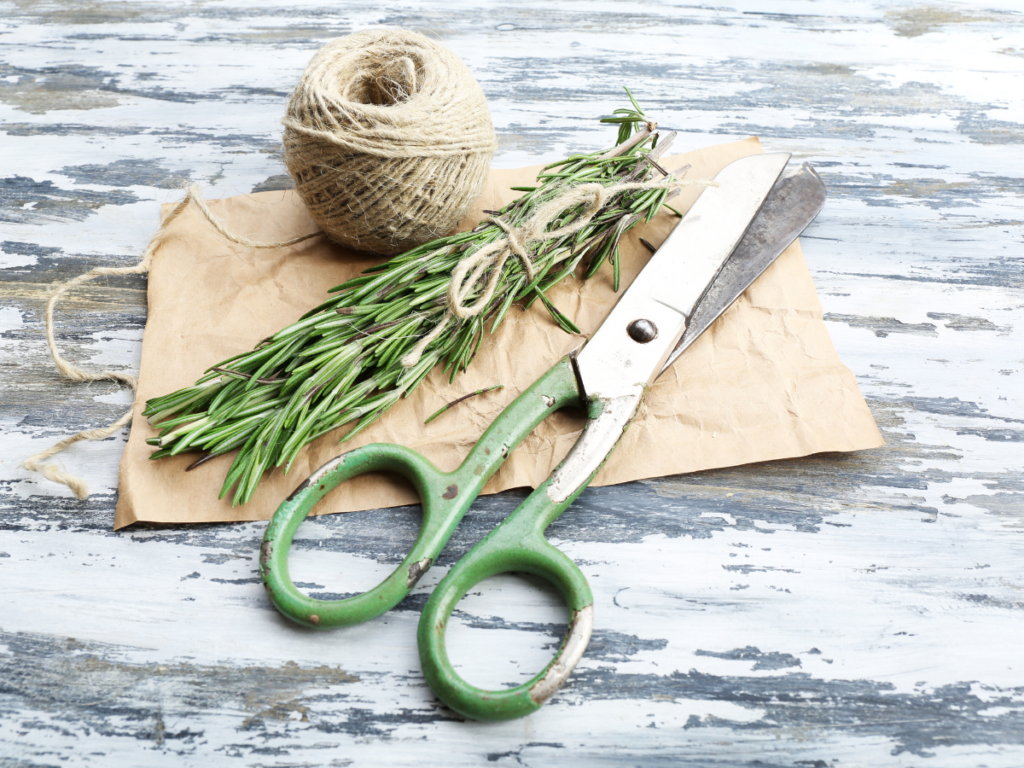 4. If you have multiple gifts, wrap them separately in coordinating (but not necessarily the same) paper. Then, stack them like a wedding cake and put one of the 3D elements we talked about earlier on top! This can also be a timesaver since you're only having to go all out with the ribbon/ornament, etc. on the top of the gift! 
 5. Don't get stuck on traditional wrapping paper. There are so many interesting options! Think about what would speak to the person receiving this gift. If they're a pretty funny person, maybe the comics. If their style is more light and airy, tissue paper is a great option. Or if the gift is for your mother-in-law, consider having your kiddo make a drawing and wrapping the gift with that. The sky is the limit here!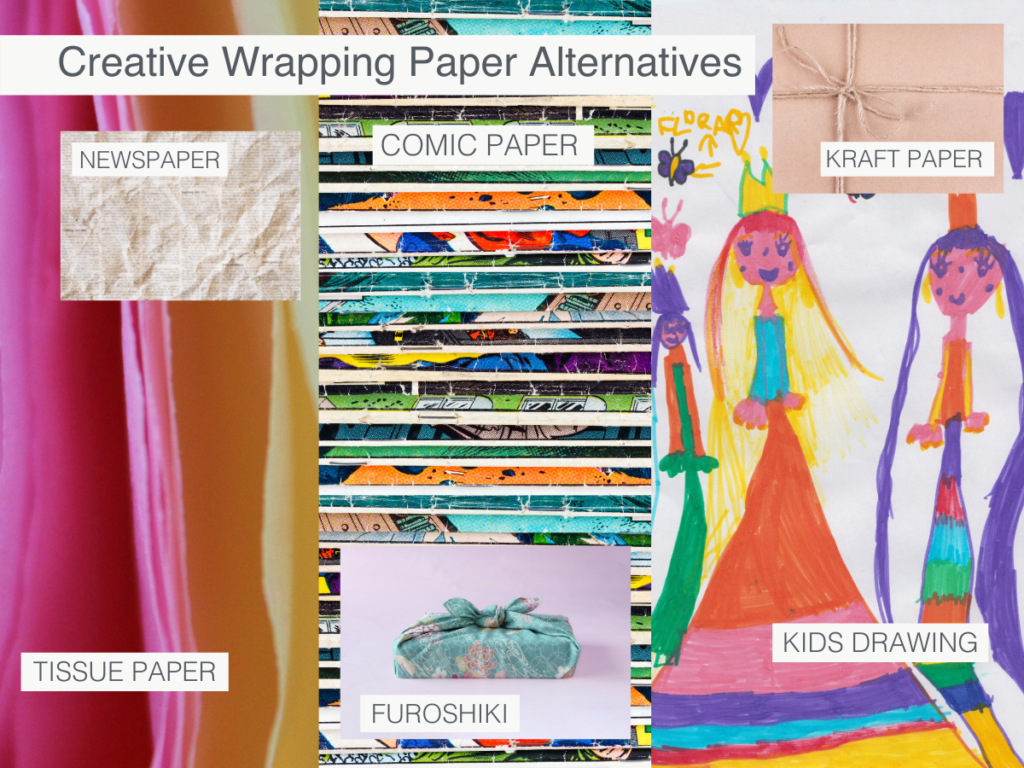 6. Buy a high-quality card and hand write a message to the recipient. Not everyone's love language is gifts. I totally didn't get this for WAY too long. I would send a gift with no card. But then I discovered that my husband's love language is words of affirmation! So, a gift without a thoughtful note was completely lost on him. Since then, I've made it a point to add nice, hand-written cards with my gifts whenever possible.  
 7. Lastly – try to deliver your gift in person when possible. Obviously COVID-19 has made this more challenging, but once this season passes, try to delivery your gift in person when possible. It's so much more meaningful to see a friend or client's face when they open your gift. And once we're all post-COVID, be ready for the post-gift hug! 
Whatever option(s) you choose, we hope these tips help you show your gift's recipient how special they are to you!