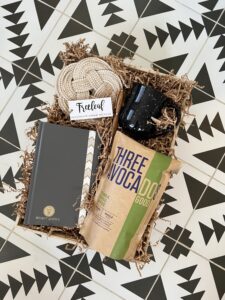 We have two luxury branded gift boxes that are very similar – beMINDFUL and beINTENTIONAL. Both include a hardbacked journal, a handcrafted pen, and an artisan mug, but one includes coffee and the other includes tea. We created these very similar boxes on purpose so that no matter which beverage your recipient prefers, we have the perfect option! The question is – which should you go with if you don't really know the recipient all that well? 
We find that many people purchase the morning beverage they themselves prefer. Coffeeholics choose coffee beans. Zen masters choose tea leaves. But is that the best way to decide? Maybe not. Let's look at the data. 
Coffee
According to Drive Research, in 2022: 
3 in 4 Americans drink coffee every day.

 

49% of people drink 3 to 5 cups of coffee a day.

 

41% of people enjoy or prefer black coffee.

 

68% of Americans don't drink decaf or decaffeinated coffee.

 

87% of Americans consider themselves somewhat or full-on coffee obsessed.

 

2% of those surveyed either didn't like or hated coffee.

 
Tea
The Tea Association of the USA says: 
Tea is the second most consumed beverage worldwide, after water.

 

50% of Americans drink tea on any given day.

 

Approximately half of the tea consumed in America is iced.

 

Tea has been shown to have many health benefits.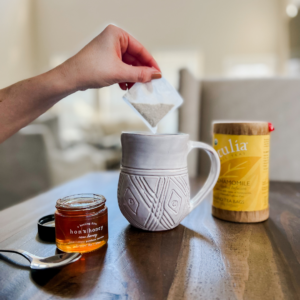 And Study Finds says: 
18% of Americans prefer to start their morning with tea.

 

Millennials make up about 60% of Americans who prefer tea.

 

Those who favor tea (over coffee) report less anxiety and stress than coffee drinkers.

 
The countries with the highest tea consumption per person are (in descending order) Turkey, Ireland, the United Kingdom, Russia, Morocco, New Zealand, Egypt, and Poland, according to Statista. 
Let's pause here for a breath – we know that's a lot of data. But we want you to have all the info you need to make the best decision for your personal or corporate gifts. You want it to be a hit!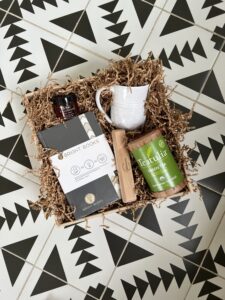 Here are our recommendations.  
If your client lives in the US, the data says they are more likely to enjoy a coffee-themed gift than tea. So, if they don't fall into one of the categories below, or you don't know them all that well, we recommend going with coffee.

 

However….

 

If you know your recipient is from a high-tea consumption area, such as Turkey or the UK, we'd go with a gift box with tea.

 

If you are sending corporate gifts to a health-minded company, we recommend sending tea-centric gifts since these are generally believed to have more health benefits.

 

If your recipient is a millennial,

and

you know they are health-minded, tea is a good choice.

 
The truth is, whether you go with coffee or tea, the person receiving your gift will likely be over the moon just because you thought to send them a gift. And the numbers show they will likely enjoy either one!  
Which would you prefer? A coffee or tea-centered gift box?