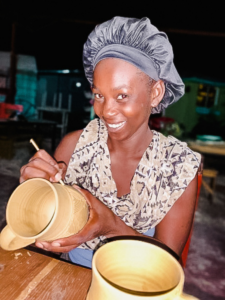 We received a celebratory email a few months ago from a supplier telling us they were able to buy gasoline. Do you normally email your friends or customers when you fill your tank? We don't either. But in Haiti at that time, this was a big win. People were literally being killed for gasoline.
You see, Haiti's history is riddled with coups, revolts, and human rights violations. Recently, gangs held many gas stations hostage, leaving Haitians without access to transportation for months. This left many businesses and hospitals with no choice but to close down. An article in Reuters explains that the gangs were controlling the gas supply to try to force their Prime Minister to resign.
Our supplier has been working hard to stay open. Successfully securing gas meant they could fill our order of mugs, which means more work for parents whose children are at risk of being put in an orphanage due to lack of basic necessities, like food.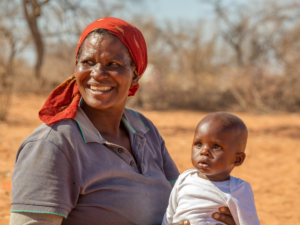 Our mug supplier, Papillon, launched in 2010 to help provide economic security to parents who lack access to viable employment. On a trip to Haiti, Shelley Jean, the founder of Papillon, saw parents visiting their children in an orphanage. What? These children, who she thought had been orphaned, actually had loving parents? She dug deeper and learned these parents felt they had no other option but to give up their children due to the extreme poverty they faced.
She realized employment – not adoption was the answer here. So, she has created a space where parents, mostly women, can learn a trade and create beautiful pottery items, like the mugs we carry at beCAUSE minded. When we've placed large orders, Shelley will send us photos of the women crafting our mugs. During their busy season, they can be found working late into the night, singing and smiling while they work. This heart-warming story was too good to keep to ourselves.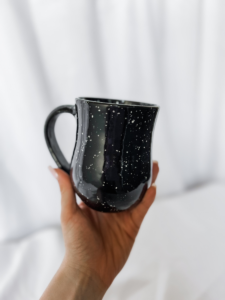 The employment Papillon offers is unique. It includes on-site childcare so single parents can work. They also offer school tuition assistance and medical care. It's a unique opportunity for families affected by severe poverty. So far Papillon has employed over 200 parents and helped send 600 children to school.
We are so excited to add a product from this wonderful corporate gift supplier to our marketplace. Meet the Speckles Mug in black. The high quality of the mug and the gender-neutral color makes it a great option for personal or corporate gifts for anyone on your list. We (self-professed coffee addicts) love the size of this mug, which holds 16 oz of your favorite caffeinated, or decaffeinated beverage. You can find this mug in our marketplace, or in our beINTENTIONAL and beZEN gift boxes.
This is one of the many stories of hope – hope in the face of poverty, trauma, and adversity – found in our beCAUSE minded online marketplace. We specialize in bringing together high-quality gifts that support a cause, giving our customers the power to change the world through gifting.
If you'd like to leave a message of encouragement to our friends at Papillon, leave them in the comments below and we will share!