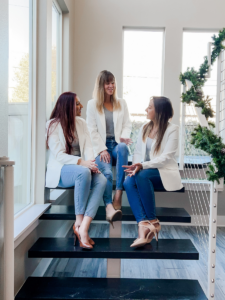 We are a company that is outspoken about why consumers should shop their values. We created our collection of empowering gifts based on the belief that people are ready for something different. People are ready to buck the system that empowers few and replace it with a system that empowers those who need it most.
We talk a lot about values. So, it feels fitting to share the values that drive our decisions here at beCAUSE minded: Transparency, Passion, Take the Best Path (Not the Easiest), and Equality. We spent quite a bit of time deciding which attributes would really define us as a company. Which values would we use as our guiding light when making major (and minor) decisions related to the company?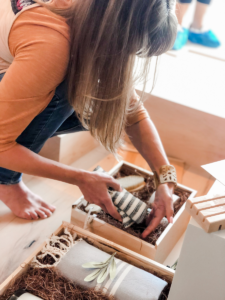 These core values come up in our conversations often. When we hit a crossroads in hiring, marketing, and choosing our corporate gift suppliers, we go back to these values. How? We're excited to share!
1. Transparency
We believe in transparency within our internal team and with customers. If a mistake is made – a deadline overlooked, an email with a typo, or an order with an incorrect product, we own it. We don't hide behind excuses. We just own it, fix it (when possible), and move forward. We believe this builds trust in our team and with our customers.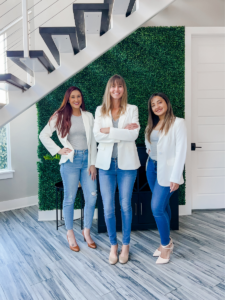 2. Passion
We once decided not to move forward with a candidate because we just couldn't feel their passion for our cause of changing the world through gifts that give back. She had a great resume. She probably could have sold a lot of gift boxes. But she didn't ooze passion the way we want someone on our full-time team to do. So, we didn't move forward.
3. Take the Best Path (Not the Easiest)
This is probably the toughest to live out. With only three full-time employees, we have very full plates. And doing things the best way often means doing things the harder way. As an example, sometimes we have a hard time finding corporate git suppliers who fit our priority metrics of employing the vulnerable or donating at least 50% of their profits toward a cause. We might be looking for a new candle, or journal, and find great products, but they don't fit our model. So, we have to keep looking.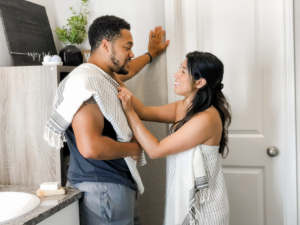 4. Equality
It feels like most companies that have equality/inclusion/diversity or something similar as a core value say that everyone is welcomed and treated equally. We believe this, but we take it about 25 steps further.
What does equality look like in sourcing for our personal and corporate gift boxes? It looks like sourcing products from companies employing people with autism, giving them a chance at independent living.
What does equality look like with internal schedules? It looks like letting people pick the holidays that are most meaningful to them – Three Kings Day instead of Memorial Day? That works for us!
What does equality look like in our marketing? People of all colors, sizes, genders, and ages. Representation doesn't happen by accident. It takes planning and intentionality.
We believe living our core values is critical to the success of our business. It helps us stay in line with our mission and often simplifies our decision-making process.
Does your company have core values? If so, what are they and how does your team use them to make decisions?