With Bluebonnets and Indian Paintbrushes lining the sides of the highway, birds chirping at 7am, and crisp chills in the morning followed by 80-degree afternoons, it's clear that spring has arrived in our home base in Central Texas.
To celebrate this season of transformation and growth, we are highlighting some of our favorite springtime products! If you are in need of birthday gifts, Mother's Day gifts, or just a little something to say thank you, these seasonal favorites are sure to be a hit!
Let's start with what exactly is kumkumadi oil?
The name Kumkumadi comes from its key ingredient red-gold saffron, which is known as Kumkuma in Sanskrit. Considered to be a miracle skin tonic, this oil works wonders to nourish, moisturize and brighten the skin. This oil moisturizes your skin without leaving an oily residue. It sinks right in, leaving your skin radiant.
This is the perfect birthday gift for the woman who has everything!
This is one of those miraculous products that seems to do it all – calms inflammation, cleanses, exfoliates, and moisturizes. Rose clay, also known as kaolin clay, is considered the mildest and most gentle clay, making it suitable for even sensitive skin. We love this product for spring because, just like springtime, this face mask makes you feel fresh and rejuvenated.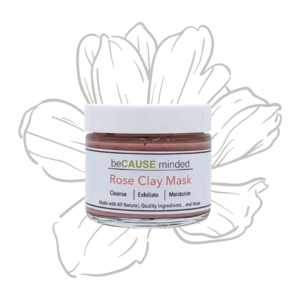 Our Rose Clay Mask is a great gift for teachers!
The outdoor weather in Texas is really only suitable for humans a few months of the year. We love this hammock swing that allows you to make the most of these tolerable months before the heatwave takes over in May. Whether reading, socializing, or meditating, this hammock swing offers a comfortable, unique place to soak in the beauty of the season.
These hammock chairs can be used indoors or outdoors, making them perfect housewarming gifts!
Many people are starting to emerge from their winter hideaways and get back to their cycling, running, and other outdoor activities. And if you know someone who's about to kick off a new workout regimen, this product is a must-have! With ingredients like devil's claw and Arnica extract, this oil provides instant cooling and pain relief for achy muscles and joints.
This makes a great gift for your workout buddy!
The work our suppliers do shares many parallels to this season – a time when the cold and darkness of winter fades away and warmth and color begin to emerge. Our suppliers help sex trafficking survivors heal, allowing them to begin a new season in their lives – one defined by a network of love. They connect families affected by Cystic Fibrosis with hope and support, offering a light in what was darkness. They fund schools where little girls open their minds to diverse opportunities for their future. This season is a reminder of the beautiful seasons that come when warmth and light abound.
What is your favorite part of this season?