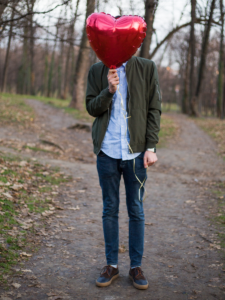 Is there such a thing as a Valentine's Day gift any woman would love? Depending on the woman, flowers, jewelry, or chocolate can be a good fit. But maybe you've done those for years and want to change it up. Or maybe she's of the "why spend so much on flowers when they die?" variety. It can be hard to find a unique gift that shows your special lady how you feel about her.
The good news is we believe we have put together a unique Valentine's Day gift for any woman on your list. We've asked many different kinds of women – the practically-minded, the hopeless romantic, the creative, the dreamer, and the spreadsheet queen. This box is universally approved. We named it beMYVALENTINE.
If you're shopping for your significant other, galentine, or mother, the beMYVALENTINE is a great option!
What's in our beMYVALENTINE gift box?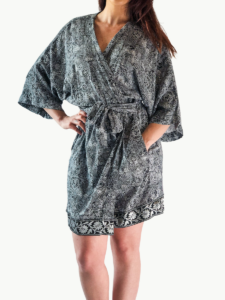 1. Varasi Robe
What woman wouldn't love to lounge in this soft, beautiful robe? The simple, yet interesting black and white design, along with the intricate border make this robe a stunning classic. The robe's ruching creates a flattering silhouette, accentuating her natural waistline. Plus, it has pockets!! Yes, that deserves a double exclamation mark!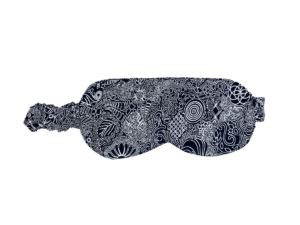 2. Sleep Mask
The companion to the Varasi Robe, this sleep mask can help your special someone ignore the sun's early morning rays and get a little more sleep. Help them sleep like the queen they are with this fashionable and comfortable sleep mask.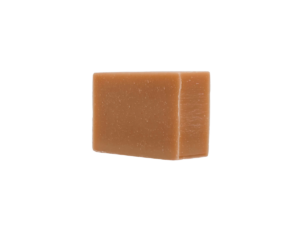 3. Cupid's Love Soap
Encourage your loved one to relax after a long day with this soap, infused with lavender essential oils. The pink color comes from French red clay, which means it's gentle enough for their face and body.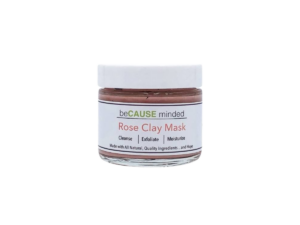 4. Rose Clay Mask
Rose Clay is known to clean, exfoliate, brighten, and moisturize all types of skin. So, it'll be perfect for the special lady in your life. Pamper her with this spa-worthy face mask.
We love these products individually, but when you add them into one gift box, it's one of the best Valentine's Day gifts out there! And even better, each product in the beMYVALENTINE gift box makes the world a better place. There's something beautiful about showing love to the person receiving your gift while also spreading good in the world.
When we started beCAUSE minded, we wanted to create a place where we could share love across the globe through our gifts that give back. Our team has literally scoured the Earth to find gifts with the highest quality with the highest impact. We prioritize suppliers who either employ the vulnerable, like sex trafficking survivors, transitioning homeless, and refugees or give at least 50% of more of their profit to a cause. We believe you shouldn't have to choose between luxurious gifts and being a conscious consumer.
The beMYVALENTINE gift box supports sex trafficking survivors in India, people affected by Cystic Fibrosis, and people who lack access to sanitation supplies. It's sure to make her feel good inside and out!
Happy Valentine's Day.