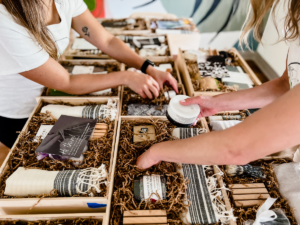 When you are giving gifts to referrals and clients throughout the year, it can be a hassle to order each one individually. Finding your credit card, going through the checkout process, and then having several receipts per month on your expense report can create unnecessary admin work.
This year, we've set up a new system that makes corporate gifting even easier. Now, gifts can be ordered with just a simple email. Which gift would you like and where is it going? It doesn't get simpler than that. How does it work?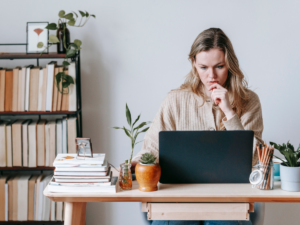 First, we work with you to select gifts that are the right fit for your business. We look at each of our gifts that give back to find not only the products that make sense for your brand, but also the associated causes each of them support. Is your brand sustainable? Let's focus on sustainability-first products for your corporate gift boxes. Are you a woman-owned company? Let's support fellow female entrepreneurs! We can source custom colors to match your company logo and can even include some of your own products if that's something that makes sense for your company.
After we get the selections for your luxury corporate gift boxes nailed down, we work with your business to create a gifting matrix. By creating a matrix, you take the pressure off the painstaking decision-making for each individual gift.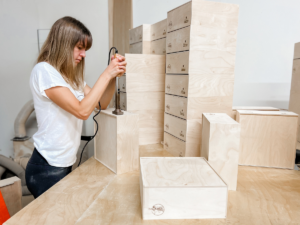 For example:
If the person refers X number of leads, they get Gift A.
If they refer Y number of leads, they get Gift B if they identify as female or nonbinary and Gift C if they identify as male.
And if they refer Z number of leads, they get Gift D.
This process also makes delegation easier. If you want your administrative assistant to help with your corporate gifting, having a guideline on what to order who makes the process easier to hand off.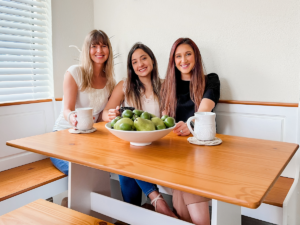 After getting the matrix set up, we ask our clients to send us a high-res logo so we can order the branding iron we use to add their logo to corporate gift boxes. Once the branding iron is ordered, we can brand the keepsake boxes on a one-by-one basis (rather than committing to the normal minimum of 20 gift boxes).
Next, we send monthly invoices. Instead of having an individual expense for each gift, we can send one invoice for all gifts ordered that month. That can make expense reports and accounting processes easier. We can even set up an autopay feature if you prefer.
If you've read our story, you know that beCAUSE minded started when our founder, Jessica, was looking for high quality corporate gifts that give back. She found the process cumbersome and the quality of many of the products unsuitable for client gifts. And thus, beCAUSE minded was born. We strive to make corporate gifting easy, thoughtful, and impactful. And we appreciate all of you who have supported us thus far.
Tell us – what are some great (or not so great) corporate gifts you've received?