Let's start with the obvious: corporate gifting is a fantastic way to build strong relationships with your clients, partners, and employees. But in an age where brand messaging and communication are coming at you from every angle, how can your gift create a lasting impression? One way is to understand market trends and make sure the gifts you select are resonating with your target consumer.
Let's look at some of the top trends in corporate gifting.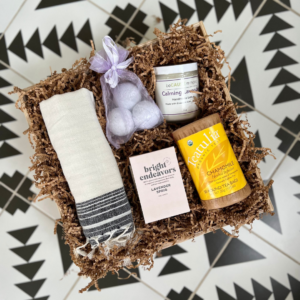 The Rise of Luxury Gifting
Picture this: instead of the usual generic gifts, imagine presenting your clients or employees with a touch of luxury. That's right—luxury gifting has become all the rage in the corporate world. It's a way to create a memorable experience that reflects sophistication, elegance, and exclusivity. When you go the extra mile and embrace luxury in your corporate gifts, you leave a lasting impact on your recipients.
Corporate Gift Boxes (not baskets)
Who doesn't love a beautifully packaged gift? That's where corporate gift boxes come into play. They're not only convenient but also visually appealing. These thoughtfully curated boxes provide a cohesive gifting experience that your recipients will absolutely adore. The trend these days is to choose gift boxes that are customized for the occasion or tailored to your recipient's preferences. So, go ahead and add that extra touch of elegance to your gifting game!
Wellness-Oriented Gifts
Wellness is top of mind these days, both personally and in the workplace. And guess what? It's influencing corporate gifting too! Wellness gift boxes have taken center stage, focusing on promoting self-care and relaxation. These gift boxes often contain items like aromatherapy products, organic skincare goodies, mindfulness tools, and stress-relief items. By offering wellness gift boxes, you show that you care about your recipients' health and well-being—a surefire way to make a positive impression!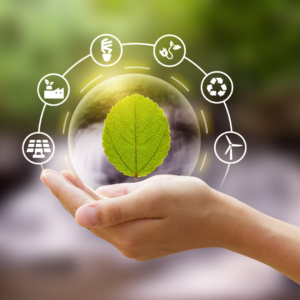 Customization
Let's face it, everyone loves feeling special. That's why personalization has become a key aspect of corporate gifting. When you customize your gifts, you're adding a personal touch that creates a deeper connection with your recipients. It can be as simple as including personalized messages or your company's logo, or going the extra mile and selecting specific products based on their interests or lifestyle. When it comes to luxury gifting and corporate gift boxes, customization takes your gift game to the next level!
Sustainability
We all know how important it is to take care of our planet. As the general public (including your gift recipients) becomes aware of the urgent need to take care of Mother Earth, companies are now more mindful of their environmental impact and are seeking sustainable gifting options. This trend extends to luxury gifting and corporate gift boxes as well. Opting for environmentally friendly materials, eco-conscious packaging, and ethically sourced products shows that your company cares about the planet. It's a win-win—you make a positive impact and resonate with environmentally conscious recipients.
Experiential Gifting
Who says gifts have to be tangible? Experiential gifting is gaining popularity in the corporate world. Instead of giving physical products, companies are opting for unique experiences that create lasting memories. Think spa retreats, gourmet cooking classes, adventure activities, or personalized workshops. By offering experiential gifts, you give your recipients a chance to relax, learn, and enjoy unforgettable moments. It's an excellent way to show your appreciation and create a lasting bond.
By staying on top of the latest trends in corporate gifting, you can truly stand out and make a lasting impression. Whether it's embracing luxury, focusing on wellness gift boxes, personalizing gifts, prioritizing sustainability, or offering experiential gifts, these trends will set your corporate gifts apart from the rest. So go ahead and incorporate these exciting trends into your corporate gifting strategy. Your recipients will be thrilled, and you'll showcase your forward-thinking approach in the competitive business landscape. Happy gifting!
If you use one of the tips above, tell us what you purchased and how it was received by your gift recipient!