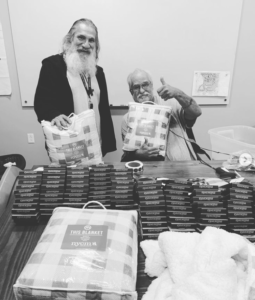 In order for a product to be included in one of our boxes, it must be produced by a company that gives more than 50% of their profits to a cause or employ the vulnerable. We feel like it's probably obvious why we prioritize giving profits toward a cause. But why employ the vulnerable?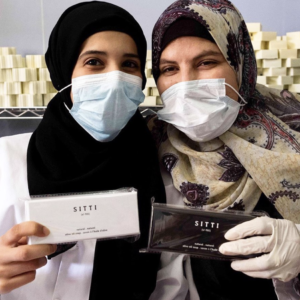 First, let's define what we mean when we say "vulnerable." At beCAUSE minded, someone is considered vulnerable if they are in a group of people who are commonly overlooked or traditionally do not qualify for employment. Examples of these groups include the differently-abled, autistic, formerly incarcerated, transitioning homeless, sex trafficking survivors, and refugees.
If you've ever been without a job, you likely know the emotional weight that comes with being unemployed – fear, self-esteem issues, and sometimes hopelessness. If you are in a vulnerable group, a season of unemployment can last for decades, and sometimes even your entire life. Imagine how that emotional weight accumulates over time.
Enter the social enterprises who vow to stand in the gap by employing the vulnerable. This leads the employee on a path of independence and affects just about every area of their mental health.
Freeleaf is one of our partners who exists to employ the vulnerable. They work to end sex trafficking by providing dignified employment to women escaping sex trafficking or who are at risk of being trafficked. Lin, one of their first employees, shares her touching story:
"In 2015, I was at my most depressed and disappointed moment, with no idea what I was going to do in the future.
I didn't have any friends, and I felt trapped in a job where I was frequently abused and exploited. When I met the Freeleaf team, not only did they not discriminate against me because of my past, but they welcomed me to join their team and their new company. My self-esteem was so low at that time, and I had no idea what I was doing or how to make any products. Still, I always received care and encouragement. Together, we learned how to make Freeleaf's first products—knotted rugs. After a while, I realized I was actually very good at making things with my hands, and I was encouraged to start creating more—even designing new products! Over the last [several] years I have been able to develop this skill, and today I design many of the new Freeleaf products.

Since coming to work at Freeleaf, life has not always been perfect. My family has had many financial pressures leading to debt, and learning to create healthy boundaries in my relationships has been difficult. After I had my son in March 2017, I really struggled with depression and suicidal thoughts. But again, everyone at the Freeleaf office faithfully encouraged me—even allowing me to bring my son to the office so I could still work and receive a sustainable income. Slowly, I once again began to have hopes and dreams—not just for me, but for my son as well.

If I didn't start working at Freeleaf, I would still be working in an environment full of abuse and exploitation. I never would have been able to find out who I truly am and know my value as a woman. I never would have learned how capable I am to make beautiful things and do something I can really excel at. I have come to believe, fully, that I can be a good staff and a good mother and a good future wife. Before Freeleaf, my life was so dark, but today it is full of color and hope for the future."

~Lin
Freeleaf
*excerpt from www.freeleafltd.com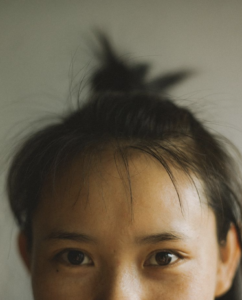 It is hard work on the part of the social enterprise that chooses to employ the vulnerable. Challenges surrounding transportation, building job skills, and high turnover are serious obstacles. Sometimes entire processes have to be altered to accommodate the group. But, by pouring into their lives in a consistent way, the employer can change the trajectory of the vulnerable individual's life.
We are proud to partner with these organizations and grateful to those who join our mission to support them through what we call, "Empowered Gifting."